Pillow Paradise: Navigating the Best Pillows Online in India for Your Ultimate Sleep Haven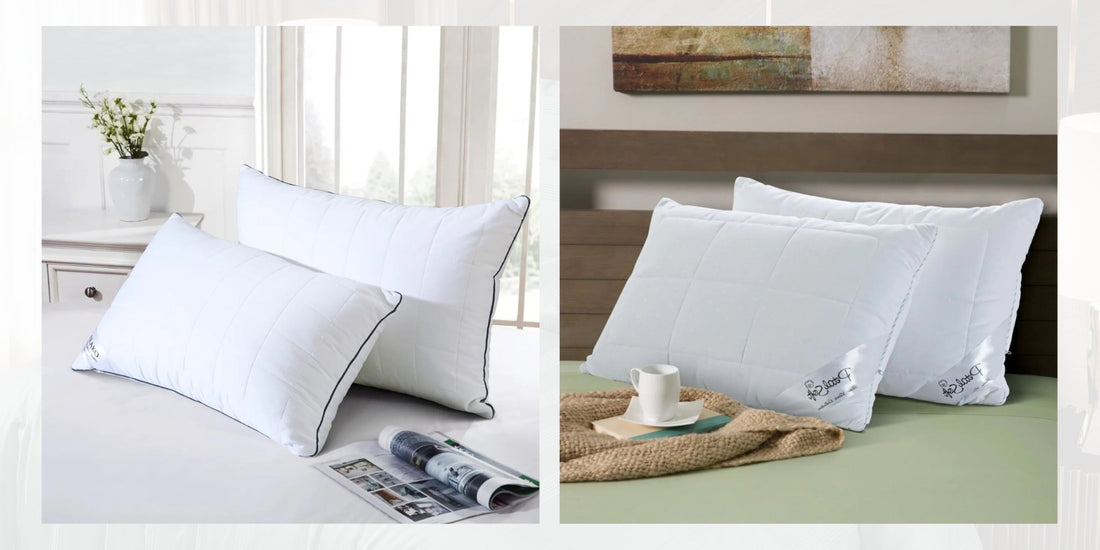 In the bustling world we live in, a good night's sleep is a luxury we all crave. Dive into the comfort of the best pillows online in India, featuring Malako's exquisite collection. These pillows are more than just cushions; they are your ticket to a restful, rejuvenating sleep.
Malako Cloud Touch Fine Hollow Microfiber Pillow
Unveiling the Cloud Touch Luxury Pillow, a soft cocoon of fine hollow microfiber. Encased in 100% fine cotton, this pillow promises a sleep experience akin to floating on clouds. Discover the magic that lies in the delicate touch of Malako's craftsmanship.
Malako Hotel Feel Fine Hollow Microfiber Pillow
For those yearning for a hotel-like comfort, the Hotel Feel Pillow beckons. This pillow adapts to your head's weight, offering unparalleled comfort and support. Dive into the lavish embrace of this 100% cotton-covered pillow with hypoallergenic microfiber filling.
Malako Neck Support Fine Hollow Microfiber Pillow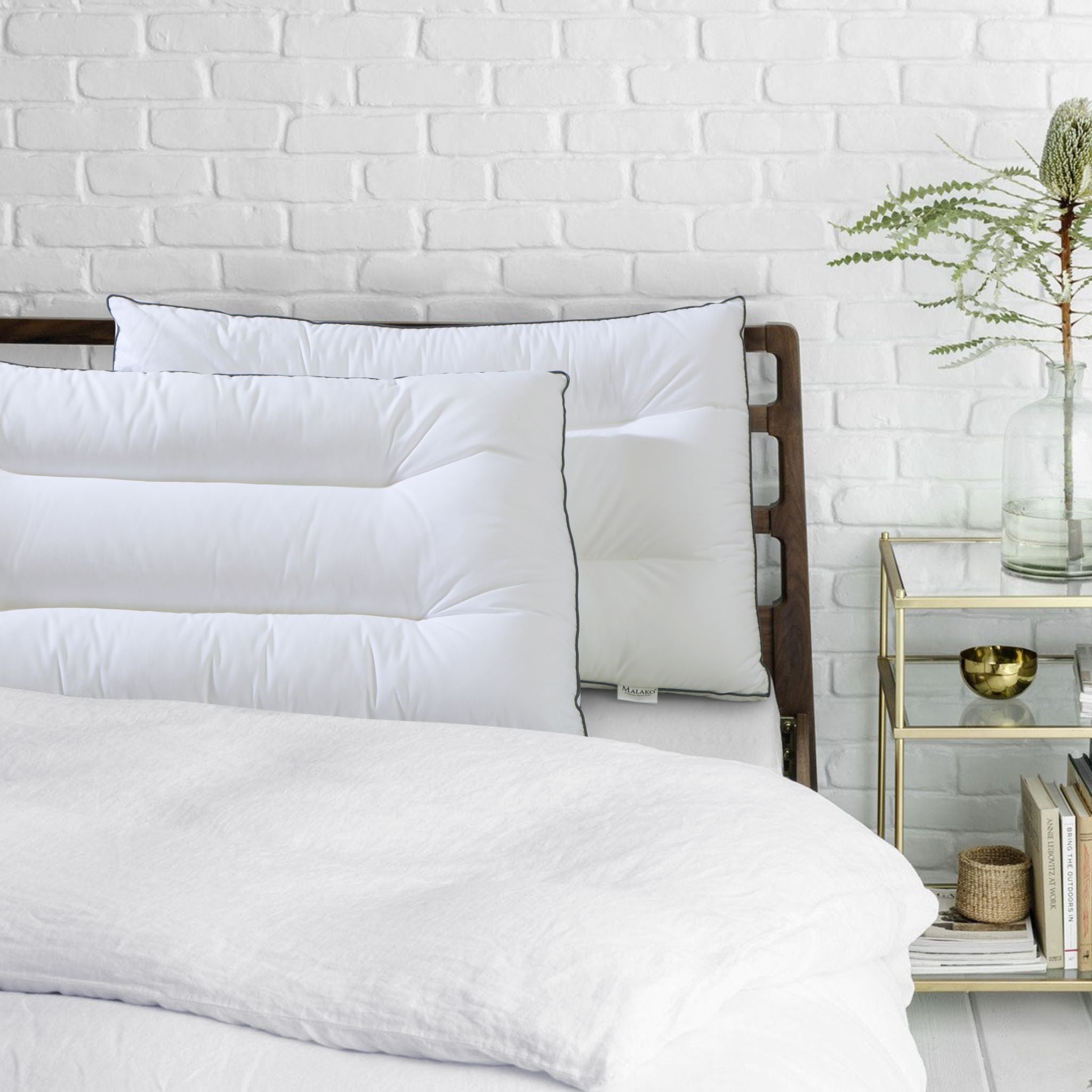 Designed to restore the natural curvature of the neck and upper spine, the Neck Support Pillow is a savior for those with neck problems. Crafted with precision using 100% cotton and hypoallergenic microfiber, it's a therapeutic haven for aching necks.
Malako Baffle Microfibre Filling Pillow
Indulge in the sumptuous Baffle Pillow, a cloud-like creation filled with microfiber for ultimate softness. Its unique design provides the necessary support for optimal spinal alignment, ensuring your sleep is as comfortable as it is rejuvenating.
Malako Super Soft Microfibre Filling Pillow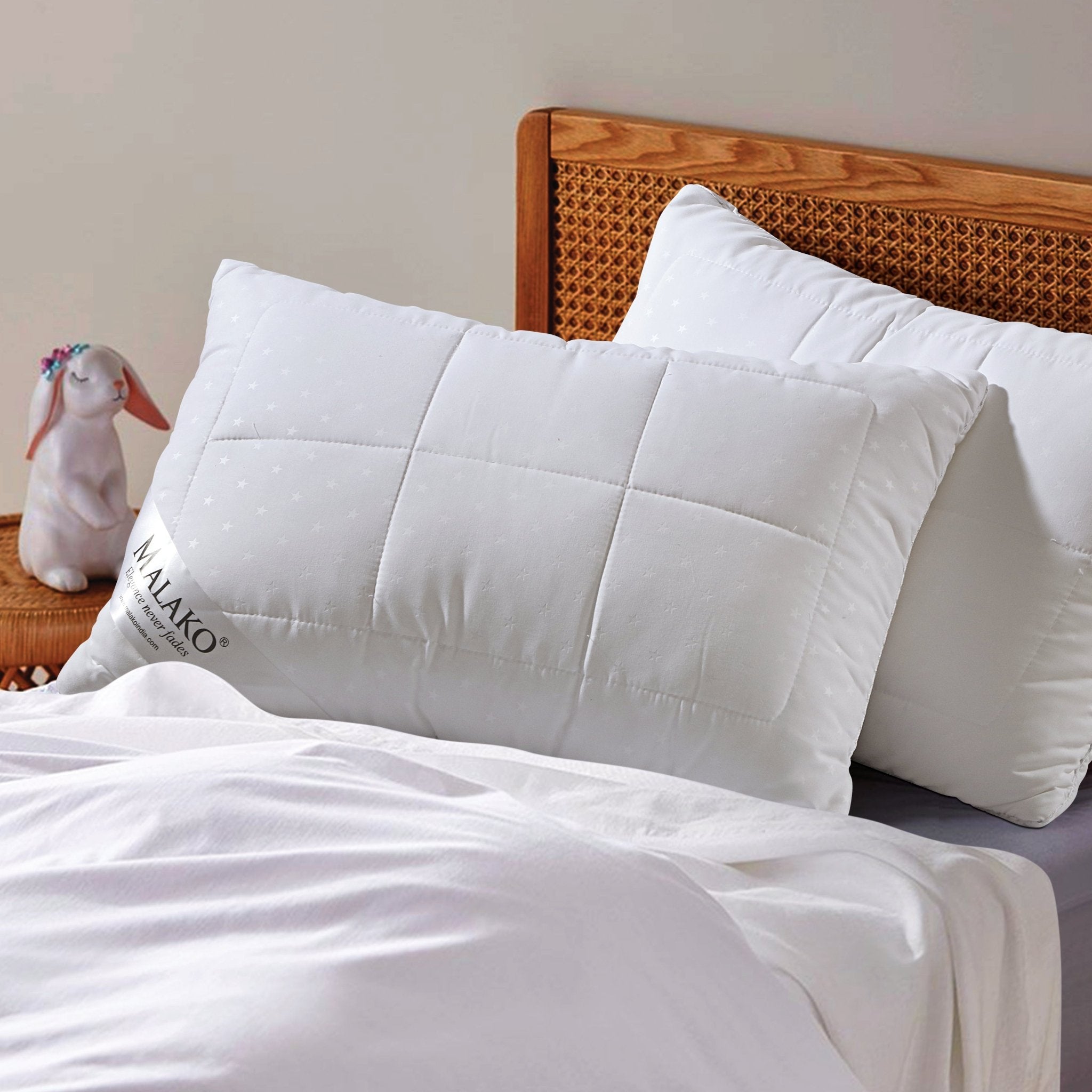 In a world dominated by screens, the Super Soft Pillow comes to the rescue. Its unique and supportive design alleviates the strain on your neck, offering unparalleled support for better spinal alignment. Sink into the cloud-like softness and let the screen-induced stress melt away.
Malako Healthy Neck Microfibre Filling Pillow
Devote one-third of your life to a pillow that understands the importance of neck support. The Healthy Neck Pillow is not just a sleep companion; it's a posture savior. Experience the satisfaction shared by customers who swear by its ability to restore the natural curvature of the neck and upper spine.
Why Malako Pillows?
Malako pillows stand out not only for their exquisite design and premium materials but also for the brand's commitment to ensuring a perfect night's sleep for every user. Dive into the world of unparalleled comfort and uncompromised quality.
How to Choose the Right Pillow?
Selecting the right pillow is a personal journey. Consider your sleep preferences, any existing neck issues, and the level of firmness you desire. Malako's diverse range ensures there's a perfect pillow for every sleeper.
In conclusion, Malako pillows redefine the way we sleep. It's not just about rest; it's about indulging in a nightly ritual of comfort, support, and luxury. Elevate your sleep experience with Malako's premium collection.
Frequently Asked Questions (FAQs)
Q1: How do I choose the right Malako pillow for me?
Consider your sleep preferences, any existing neck issues, and desired firmness. Malako offers a diverse range to cater to different needs.
Q2: Are Malako pillows hypoallergenic?
Yes, all Malako pillows come with hypoallergenic microfiber filling, ensuring a clean and allergy-free sleep environment.
Q3: Can I wash my Malako pillow?
While the pillows are not machine washable, regular airing and spot cleaning can help maintain their freshness.
Q4: Can Malako pillows help with neck pain?
Absolutely. The Neck Support and Healthy Neck pillows are specifically designed to address neck issues and promote proper spinal alignment.